Dear Arkheim players,
Murx is the target of a newly formed island3-wide anti-Murx-conspiracy! And in good Travian-fashion we need a war-thread to keep everyone informed who is not watching our borders 24/7. Additionally, at least half the fun of a war in a browsergame originates by communicating with exactly those people who try to burn your village to the ground
We'll regularly write reports in here to keep the Arkheim-community up-to-date what happens at the frontlines.
Let's start with Day1:
We ascended on the 4th place. Quite on purpose I might add, right next to RON and Ancients. I won't go into the details why we chose to sit right next to our top2 rivals.
That's how it looked after the first 6 realms ascended: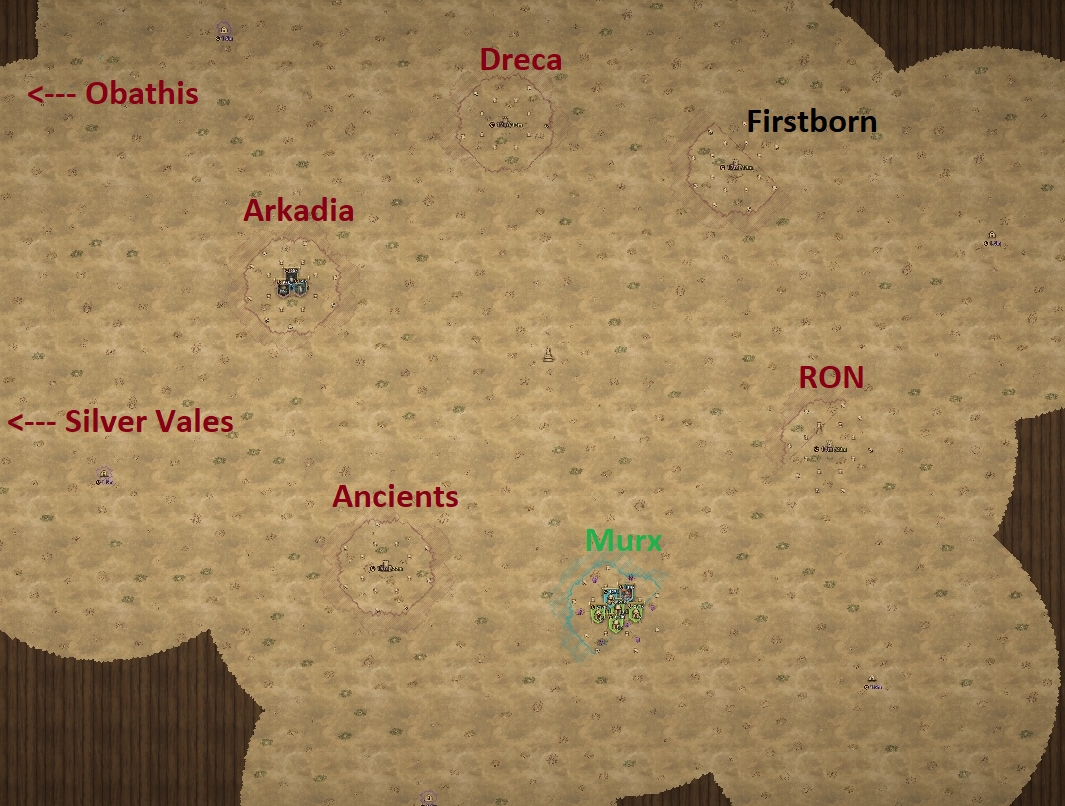 And then - only hours after the TG was thankfully nerfed - we happened to spot several big attacks incoming from multiple big realms against our dear neighbours!
I am not kidding:
- Obathis attacked Ancients with 2,7m
- Silver Vales attacked Ancients with 2,5m
- Arkadia attacked RON with 4,1m
- Dreca attacked twice, with 1m and 600k
Immediately our helper-instinct activated and we checked the situation and travel times. What a coincidence, all those attacks were aimed at towers which were deconstructing and both realms, RON and Ancients, were so unlucky that the attackers arrived seconds before the tower were deconstructed for good!
Bravely we equipped our warlords to defend the peace but once Silver Vales and Arkadia realized that their evil surprise attack wouldn't work they both started new conquers. Arkadia with so many warlords, that we couldn't possibly help RON and the Silver Vales only with additional 3,2m - something we could still help Ancients with.
Basically we invested a lot of brainpower and time to perfectly counter their warlords and send them on their merry way: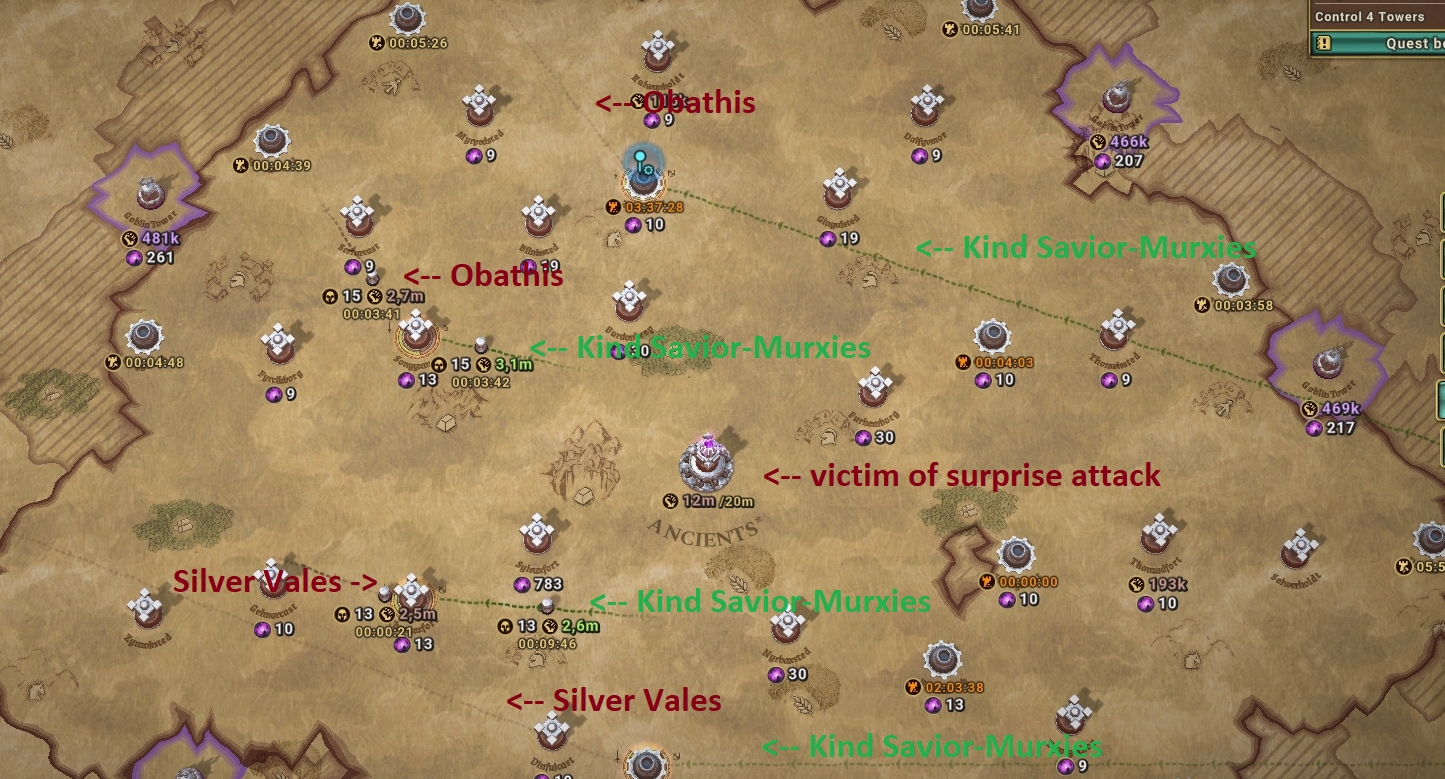 Of course, we did the same for RON, wouldn't give one preference over the other!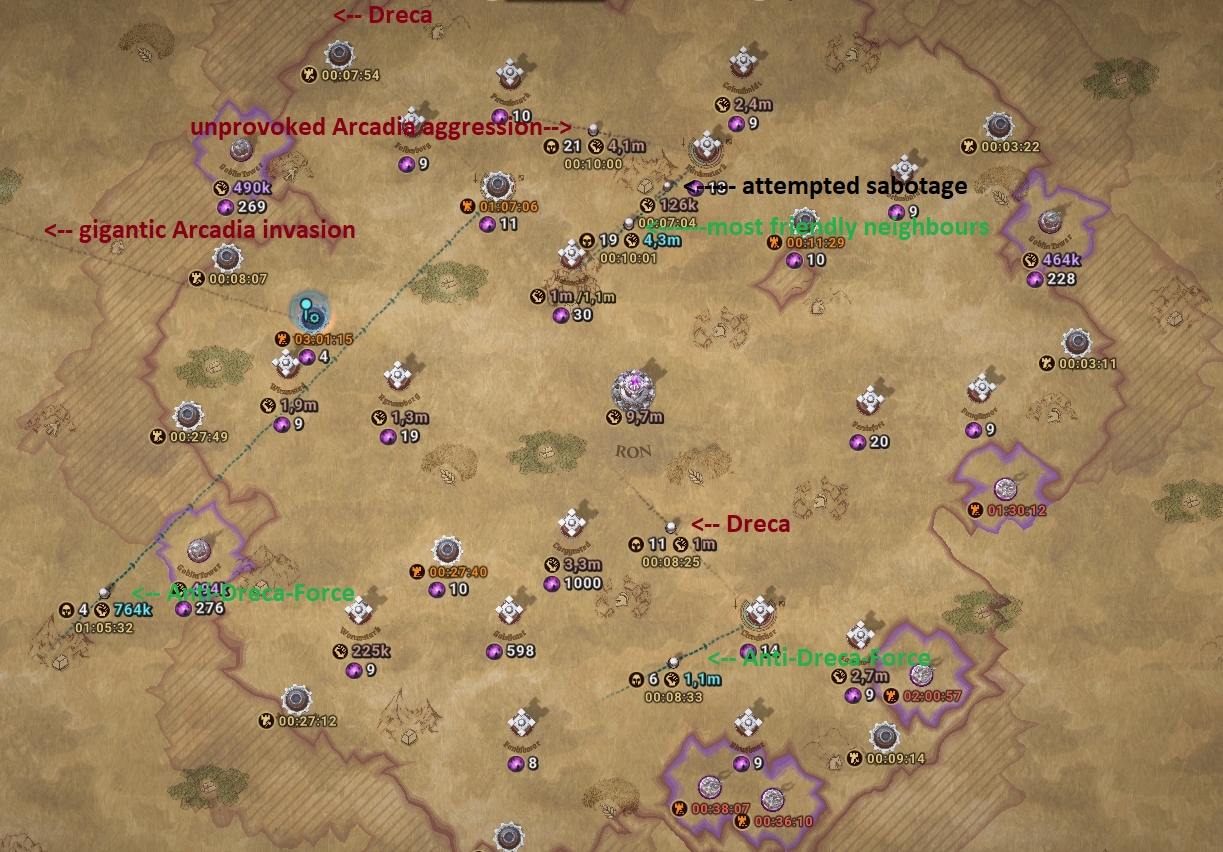 And do you know what they did? How they showed their gratitude? After we successfully prevented several attacks against their sovereignty?
THEY ATTACKED US!
sigh... slapped away our helping hand and stabbed their dagger deep into our wide open back!
In the meantime the big arcadia invasion was successful.. more or less...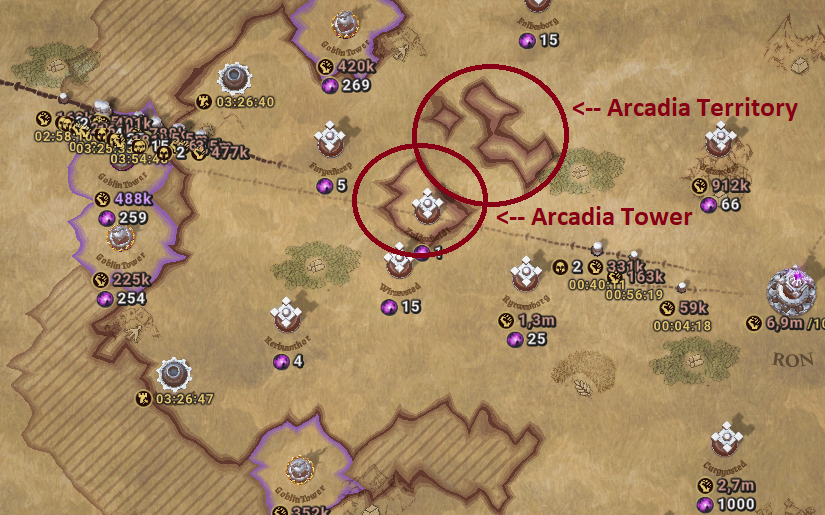 RON - unable to fend off such a mighty attack - can only watch how the invaders will increase their influence in the region further and Murx the caring neighbour is expecting a big building project soon. Once the Arcadia portal is finished RON will be in BIG trouble...
ROCK already is in trouble if anyone saw that: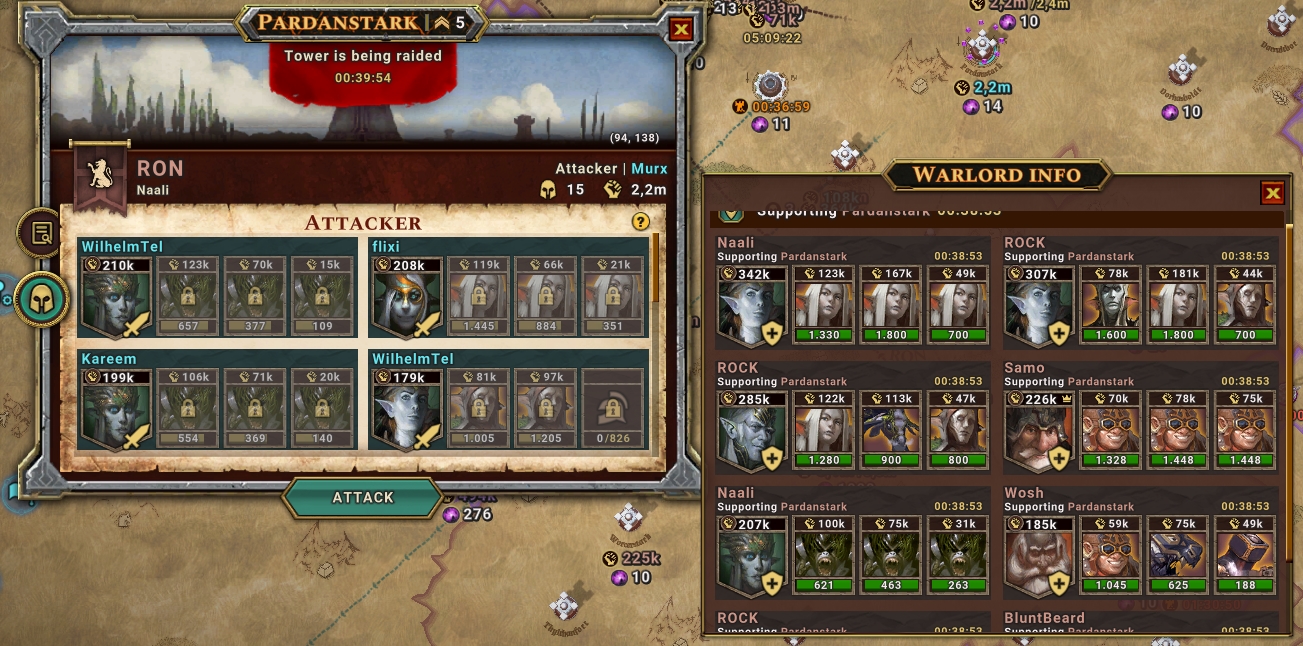 In some realms using Whirlwinds in PVP is punishable by prison, one can only hope for rock's sake that RON is not one of those strict realms.. :p
Tonights death toll

Have fun discussing the topic. We expect a proper declaration of war before you guys first attack us! :p